We've been going door-to-door in Tiverton West and we've found that we're winning! But that many are still undecided.
Our latest poll has shown that the race for the Devon County Council seat of Tiverton West is set for a photo finish. Local community campaigner, Trevor Cope, has edged ahead of the new Conservative candidate. With just a few weeks to go until the election, voters here face a choice between selecting another Conservative Councillor  – Conservatives hold a two thirds majority on the County Council - or opting for the Green Party's Trevor Cope, who lives in the ward and has become well known locally as a hard-working campaigner for the area. Trevor has been highly visible, knocking on doors, and delivering a regular Green View newsletter.
More and more voters are getting behind Trevor as they say a vote for him ensures they get a strong voice fighting for them on the Council.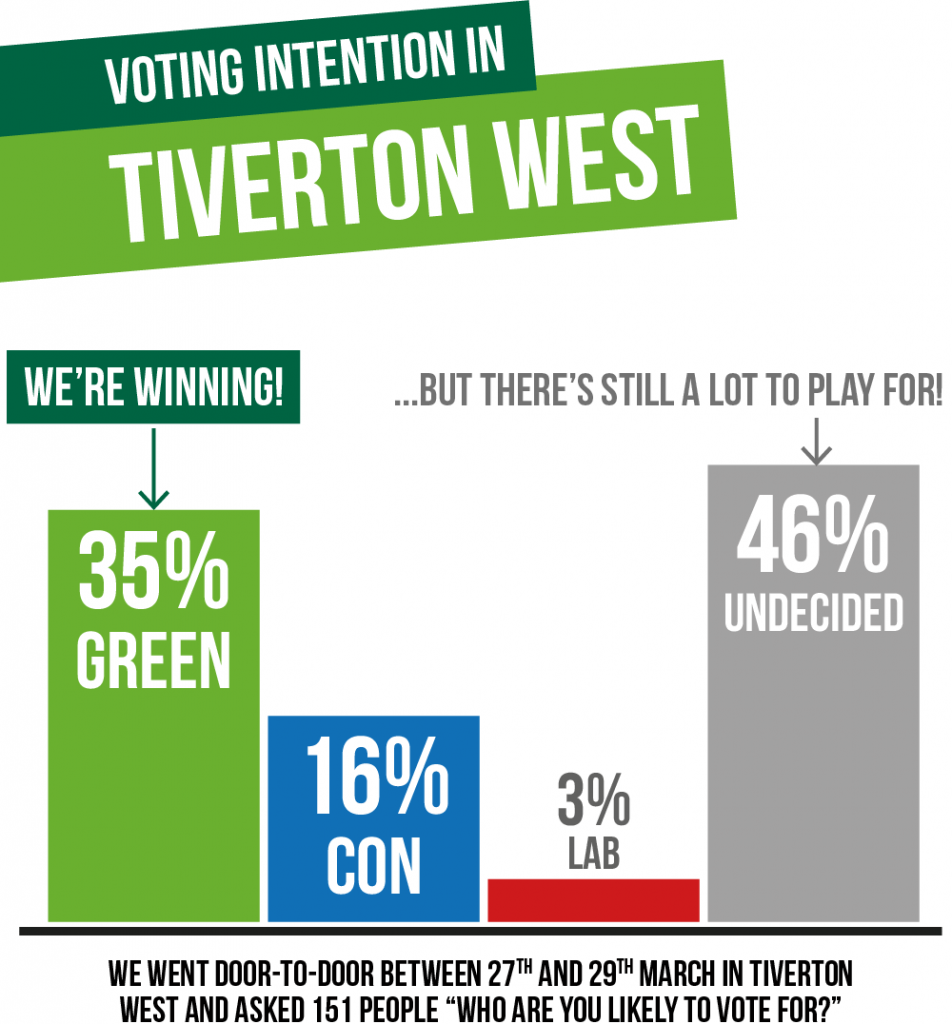 LIB DEMS STEP ASIDE FOR Greens
What's more, the Liberal Democrats will not be standing candidates against the Green Party at two levels of local government. The Lib Dems will not be fielding a candidate against Trevor Cope in the the Devon County Council ward of Tiverton West, or against Rosie Wibberley in the Mid Devon District Council ward of Westexe.